Antique Furniture For Sale – How To Buy Antiques Today
People want their personality to shine throughout their homes' interior, and finding beautiful or quirky antique furniture for sale is a great way to do this.
Older, pre-loved pieces add a great deal of style and character to your home's design, and what's more, they are often considered to be a sound financial investment too.
It is relatively easy to combine antique and modern furniture, and you will have a lot of fun creating your own style.
If that's persuaded you that buying antiques is a good idea, then you're in luck! A quick browse on the internet and you'll find there are a host of shops online selling both antique and vintage furniture, and these items can be delivered to your doorstep at your convenience!
As your starter for ten, below you'll find a list of the some of the best resources around. We've listed up-to-date information about stores, interspersed with information about antiques, how to look after them and lots more.
Driscolls Antiques Ltd is one of the most reliable and top-notch antique shops operating in the industry today. They stock a host of classic antique furniture for sale, with styles and designs to suit every taste.
From bookcases, chairs and tables, to mirrors and dressers, you can find it all here! With a wide selection of products to choose from, all pieces are available for sale and delivery.
The Driscolls Antiques Ltd team are also more than willing to answer any questions you may have and give advice about the antiques they sell.
For example, the team can help by explaining the history of each piece and give information about the period they were made in. They'll also share valuable, more general information about the different eras, the styles that featured in each period and the ways in which these antiques were made.
Driscolls Antiques Ltd have a wealth of knowledge about antiques from the Elizabethan times (1558-1603), when furniture was often made of oak or fruitwood and heavily decorated with carvings.
Most tables have trestles with bulging legs that can easily be dismantled if you need to move them. The experts at Driscoll are also well-versed in the history of the Carolean period (1603-1625), when craftsmen used oak as the main timber of choice, with rustic pinewood also used during this era.
Commonly, chests of drawers were made with dovetail joints, while the drawers' facings were highly decorated with mouldings. The company is also a specialist in various furniture pieces from the Commonwealth period (1649-1660) to the time of Restoration (1685-1689).
Then, furniture in French and Dutch baroque styles was prominent and popular with the rich, who also favoured the Rococo styles decorated with foliage carvings.
And that's just a taster of the huge range of furniture available, made of various materials and designs from many periods. Driscolls Antiques Ltd is a member of CINOA and LAPADA, assuring clients that the company only sells genuine antiques of the highest quality.
If you've a love of antiques, but resent spending time traveling and sorting through auctions, antique fairs and antique centres in person in the hopes of finding that special piece of furniture, then why not let Driscolls Antiques Ltd make it easy for you?
From the comfort of your own home, you can browse through a huge range of products online.
Frequently Asked Questions
Is antique furniture worth anything?
If you want to find antiques to restore and refinish to their former glory, then it's a great idea to look out for them in antique shops.
However, you should fully expect to pay a fair price for them. Authentic antiques, and even many reproductions, are extremely valuable in their own right, and there are many manufacturers out there who produce imitations and reproductions of such classic pieces.
It is always best to ask for an opinion from the experts if you're concerned about the authenticity of the antique you're thinking of buying.
How do I find out how much my furniture is worth?
Follow these steps if you're thinking of selling an antique piece:
Scrub, clean and buff your furniture in an appropriate way so you can make the most money.
Search online for similar furniture and compare the prices.
Promote your furniture at 70 to 80 per cent of its original sale cost.
Look at its current condition and compare that with the state it was in when you purchased it.
Subtract 5% of its cost for every 1 or 2 years you have had your furniture.
How can you tell if a table is antique?
This article explains in more depth how to determine the age of your antique. In brief, the first thing to do if you want to be sure you are buying an item of quality is to inspect the furniture meticulously. When you look, check for irregularities on its surface.
Noting certain elements of its style will help you determine which period it was created in. You can also observe the material used as well as its quality.
Is there money in antiques?
Selling antiques to make money is probably not the most obvious way of supplementing your income. However, if you have a certain amount of knowledge about the things to look for in a good piece, then antiques can offer remarkable returns over the longer term.
Be prepared to bide your time, though. Pieces on the antiques market can experience significant upward and downwards swings in value, depending on whether particular items are fashionable among buyers or are not currently in demand.
Is antique furniture still popular?
What's classed as an antique? The general description is attached to an item which is over one hundred years old. Antiques go in and out of fashion over the years in terms of their popularity on the market.
Currently, they aren't as in vogue as they may have been two decades ago, but many people are hoping that there will be a resurgence in the market.
How old is an antique?
To be labelled with the term 'antique', a piece should be at least 100 years old or more. Most antique dealers go by the rule that if an item has over a century's worth of history, it's considered to be an antique.
A piece that's classed as vintage, on the other hand, may have many years under its belt, but not enough to be considered an antique.
How do I know if my antique is valuable?
This is a quick way to identify what's antique from what's not. First, you need to take a look at each side of the piece. If it's a desk, turn it over and find labels or marks. Next, examine the piece's surface. Are there any noticeable saw marks?
You have to also consider the quality of the joinery. Are the drawers dovetailed? Finally, consider the finish of your furniture.
How can you tell how old furniture is?
You can determine the age of your antique furniture by doing these steps:
Don't just look at the style of your furniture pieces. If you want to know which era the antique was created, you shouldn't just look at the style of the furniture.
Look at the bottoms parts, the back, as well as the insides. Always examine the joinery. Joinery refers to the parts of the furniture where the pieces come together.
Look for elements that perfectly match with each other.
Will antique furniture come back in style?
There are certain styles of antique furniture which will almost inevitably become trendy again. People back in the 1980s and 1990s were mad about antiques, for instance. Among the most popular of styles back then were art nouveau and art deco furniture (created from the 1890s to 1920s).
And the kind of aesthetic with neat designs somehow resembled the decorative handicrafts of those from the early 20th century.
Sellingantiques Ltd

Sellingantiques Ltd offers a range of interesting antiques including tables, drawers and more. If you want to buy antique furniture for sale, it's well worth keeping in touch with antique dealers via this company. Each item available for purchase is accompanied with contact information for the seller.
It's worth noting that the company bears no responsibility or accountability for communications between the buyer and the antique seller.
However, Sellingantiques Ltd does give some information about each item of antique furniture sold on its website. When a seller uploads a product, the company gives a formal indication of the era the product was created in. This way, buyers know the true age of the furniture and can buy according to their needs.
eBay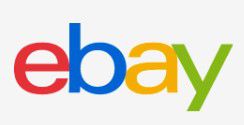 eBay gathers together a wide selection of timeless and elegant furniture, so there is sure to be something to suit all kinds of properties. They have sorted antique furniture available from a wide range of periods into categories, so buyers can find genuine items with the right designs and styles to match the interior of any property.
An antique Captains chair or chaise longue doesn't only provide you with a comfortable place to sit and rest while at home. It can also become the focal point of the room, one that will draw the eye and engage the interest of guests and visitors.
Furniture made during the early and mid-twentieth century offers an ideal combination of classic and modern styles. Most styles sold on eBay are from these periods and currently very much on-trend in people's homes and businesses alike.
LoveAntiques.com

If you want to buy antique chairs, tables, cabinets and a whole lot more online, then visit LoveAntiques.com. Their website sells vintage and antique furniture in a broad selection of various styles from legitimate dealers throughout the UK and across the world.
Because they have such a huge selection of antique furniture, you can find the perfect piece to match your own taste. All dealers are thoroughly vetted by the company to ensure that they are reliable and reputable sellers.
This makes it more certain that buyers can find genuine classic and vintage furniture on the company's website.
They also provide options for you to sell pieces too, so it doesn't matter whether you have a great antique that you want to dispose of or want to buy some valuable vintage furniture – LoveAntiques.com is one of the best platforms for your requirements.
Antique Furniture Direct
Owned by Leeds-based antique dealer Rob Hartley, Antique Furniture Direct is an online site with a selection of antique pieces for sale. The company's stock is mainly from the Victorian, Georgian and Edwardian periods. You'll also find vintage furniture on here.
The list of products available is updated weekly, so it's worth checking back regularly for new items. All in all, it's a great website for people who want to buy from a great selection of antique items at low prices!
You can buy online antique furniture for sale from them and have it delivered to your home. Customers in the UK can request the company's delivery service or can view and collect the items upon request by making an appointment. Rest assured that if you buy from this retailer, all of your online transactions are covered by a 30-day no-quibble returns guarantee.
Kernow Furniture
Kernow Furniture are specialists in a wide range of Georgian and Victorian antique furniture of the very best quality. From antique bookcases and chairs to vintage china and kitchenware, you can select and buy the very best item to suit your taste and your budget!
Among the host of items they offer, you'll find, for example, antique beds for sale at affordable prices, so your purchase won't break the bank. When you've placed your order online, your products will be delivered straight from this company's premises in Cornwall.
All of their antiques are meticulously sourced and selected so you are certain to find something that will match in perfectly with your home's interior or garden. Kernow Furniture offers solid guarantees on its products' quality, design, and longevity.
Elisabeth James Antiques
Elisabeth James Antiques is an expert company that is well-known in the antique furniture industry. It offers an extensive stock of genuine yet cheap antique furniture for sale, mainly from the Victorian, Regency and Georgian periods.
Its antique furniture premises is located just an hour's drive to the north of London. Here, you can find one of the largest stocks of authentic vintage dining room furniture in the world.
Each one of its antique furniture pieces is listed in its untouched, original state. But Elisabeth James Antiques also provides bespoke finishing of the furniture to suit your requirements.
This allows you to find the perfect antique dining table to match a set of chairs, and even choose your own fabric for the upholstery.
Scaramanga
If you're looking for cheap antique furniture for sale Clitheroe based, then Scaramanga is a great store to check out. As well as antiques, they also stock upcycled, industrial and vintage pieces. Their staff specialise in providing customers with storage chests and trunks, cupboards, and cabinets for bedrooms and kitchens.
Additionally, they sell a range of antique coffee tables for living rooms. Their bedroom accessories include vintage wardrobes, chests of drawers, full-length mirrors, and much more besides. And if you want to buy authentic antique furniture for your garden, Scaramanga can help you too!
They also sell vintage chairs, foldable patio tables, storm lamps, and lots of other items. With over 200 items available for purchase, you will be spoiled for choice.
All of their goods are of a very high quality, guaranteed to add classic and antique touches to a home, garden or place of business.
Pamono
Pamono offers a collection of antique furniture for sale Lancashire wide. Their stock list includes everything from dressers, tables and chairs to credenzas. Each item is perfect for people who wish to make their living spaces come alive.
Why not add an intricately decorated old-fashioned lamp from the 1800s to the interior décor of a recently refurbished room? Or perhaps you'd like to relax in comfort in a classic, stylish 19th-century club recliner?
Whatever your taste or whichever kind of piece you are searching for, Pamono has got you covered and will help fulfil your requirements.
The designs and styles of vintage furniture simply never go out of fashion and are sure to be eye-catching focal points in your home. The unique features that exceptional antiques possess are quality workmanship, natural materials and retro-style decorative details.
These are the aspects that make furniture and accessories from Pamono so appealing and irresistible to its customers.
Preloved
Preloved is one of the biggest platforms for antique hunters looking to choose from a range of sellers. On Preloved, you can find antique Victorian chairs, tables, cabinets, and much more besides.
Some of their most popular items are storage solutions, like grand chests with decorative drawers, for instance. Most products are made with quality materials such as mahogany, and every detail is checked meticulously, such as ensuring the drawers of antique cabinets are in tip-top condition and function smoothly; and that they have solid wood bases and dovetail joints.
If you're looking to buy, be aware that many antique storage items are large and bulky, so this will be a consideration for transporting it to your home.
But with Preloved, you really can find a great range of antique storage and chests with various furniture.
Whether you're looking for a hand-painted chest of drawers in Farrow and Ball Oval Room Blue, something with brass handles, or a cabinet with charming scroll details, intricate mouldings or other attractive feature, this website will have just what you need.
Antique Furniture Glasgow

Antique Furniture Glasgow is a shop that retails all kinds of antiques with various styled furniture, and timeless jewellery too. The company goes to great lengths to find legitimate vendors who sell genuine antiques of the best quality.
Aside from buying antiques from other dealers, Antique Furniture Glasgow also sells quality and authentic items to interested buyers. Some of goods they have on sale include antique furniture, second-hand furniture, jewellery, objets d'art, lighting, and so much more.
You can find their shop in the city of Glasgow. It's located at Lancefield Street, just beyond their main business office. It's well worth your while to give them a call, whether you want to sell a valuable item or are looking for exquisite antique furniture for sale for your own home.
LiveAuctioneers

LiveAuctioneers gives you a host of easy-to-read tips to make sure your house reflects your persona. When choosing pieces for your own home, it's important to set value aside and select unique furniture in a style that matches your taste.
Rather than shopping for an ordinary-looking desk, why not get inspired to create your own interior design and style with something different? Start looking for a vintage sofa for sale, or one of the many other kinds of antiquities.
LiveAuctioneers can help you find the best quality furniture that sets the mood and character of your home. Or why not create a talking-point within your interior design by adding a large-sized furniture piece?
It doesn't matter whether your preference is for furniture that dates back to the mid-century modern style, whether your preference is for art deco, Victorian, or any other style. With LiveAuctioneers, you have the chance to add life and interest to your property!
House Beautiful
In this article shared by House Beautiful, you will find a list of online platforms where you can find antique furniture. This is perfect for people who love antiques but don't like the idea of trailing round multiple shops and outlets to go window-shopping for antiques.
With online platforms, you can browse to your heart's content for the ideal antique furniture that will match your home's interior!
In fact, there are plenty of shops you can check out if you're searching for antique items and collectables online. And don't ignore the possibility that your favourite local shops may even have their own websites!
House Beautiful can guide you towards the best antique furniture sellers online.
Sotheby's

Sotheby's is one of the most long-standing and trustworthy resources for buyers looking for antique furniture for sale Clitheroe and beyond. Their main role is to help sellers find buyers by listing genuine antique furniture at auctions.
Sotheby's knows how difficult it is to find the right buyer for sizeable antique furniture. But by working with them, you have their years of expertise at your fingertips as you go through the whole process of valuing, listing and selling your items.
Their service includes auction estimate appraisal, transporting your antiques, and marketing your furniture to one of the world's largest audiences. Their auctions are usually held not only in the United Kingdom, but further afield in New York and Paris too.
They specialise in the main in extremely valuable items from desks, cabinets, tables and chairs to other old and vintage furniture pieces.
Hemswell Antique Centres
Hemswell Antique Centres is one of the largest antique furniture centres in Europe. This antique centre helps independent dealers to display their antique furniture on a rented pitch.
They also assist individuals who are selling antiques online by promoting the pieces to a larger target audience and of course, stand a chance of making more profit.
They have a team of expert dealers who can get exclusive access to their own dealer portal. This portal allows them to see updated sales and accounts every day. Their staff provide an excellent service to resident dealers, customers and private clients alike.
They can even arrange countrywide and overseas shipping, thus saving you time and effort. They also ask for lower commission fees compared to many other auctioneers.
Chairish
Many people love the look of coolly curated antiques but are hesitant to try to pair them up with modern furniture in their own homes. If you're one of these people, Chairish reassures you that perfecting the antique furniture mix is absolutely a breeze.
Your aim is to figure out your own style and then balance both old and modern pieces with aplomb. And although an expert eye is useful, it's most certainly not a necessity.
Visit the official website of Chairish to find its best tips and hints on decorating living spaces with vintage items. Here, you can also look for exquisite items for your home, for instance, its range of antique chairs for sale.
As a starting point, Chairish recommends you spend a few hours browsing their enormous range of stunning antique collections on their website.
Brown's Antiques
Visit Brown's Antiques and choose from their huge selection of genuine antiques! They have a showroom in Cardington, Bedfordshire where you can view a large inventory of antique furniture. This includes various sets of antique dining chairs, sizeable dining tables, and refectory furniture.
Brown's Antiques also offers antique furniture for storage, such as chests of drawers, French armoires, cocktail cabinets, dressers and a whole lot more. This shop is committed to manually repairing all of their antique furniture with great care and craftsmanship in their own workshops.
If you are looking for a certain item, you can send Brown's Antiques an email or visit their website to browse through their inventory.
ValueMyStuff
If you are planning on selling what you think is an antique item, it is really important to make sure you have an antique furniture valuation from an expert. Maybe you have an antique childs chair or a cabinet that you bought from a sale?
Perhaps you have purchased one from an auction or inherited one from your great-grandmother? ValueMyStuff is all about helping the sellers of antique items to value their much-loved furniture piece!
ValueMyStuff has an English and Continental furniture expert who worked as a valuer at Sotheby's for 32 years. He is a member of the Fellow of the Royal Institution of Chartered Surveyors and has a successful career in fine art auctioneering at a host of outlets. This has given him a great deal of experience in providing fair and accurate valuations of antique pieces.
From castles and palaces to county houses, ValueMyStuff's valuation expert has worked across the UK and in other countries too.
UKAA
UKAA is committed to providing its customers with the best variety of cheap antique furniture for sale Lancashire has to offer.
These items include wooden and painted furnishings, decorative mirrors, old tables, cast iron hall stands, second-hand recliners and reclaimed oak and pine dining tables. Each piece is guaranteed in terms of its authenticity as well as its quality.
UKAA has a local antique shop which you can visit at Cannock Wood to view and examine the items at close range.
But if you prefer to shop online, there's an official website for browsing the seller's stock, with pictures and full details included. UKAA can ship any of their antique furniture to other countries.
Simply send them an email if you require more information on any of their products or services.
witchantiques.com

witchantiques.com has a multitude of antiques from many of the most notable designers throughout history. They can ship their antique furniture for sale anywhere on the UK mainland for free.
Established in 1964, witchantiques.com was previously known as the Blue Witch Ball. They have their antique shop in Preston with a wide range of various dealers who are experts in selling Georgian, Victorian and Edwardian furniture.
Wherever you buy your furniture from, it's important to note that purchasing antique and vintage furniture is one of the best ways to help the environment. You can make a big difference by recycling and helping preserve rare woods and other rare materials.
62days
Many people regularly search online for information to help them purchase antique furniture for sale. However, perhaps you've inherited antique furniture that's been in the family for generations?
If it's not to your style or taste, you may be more interested in effective ways to sell antique furniture instead. It's true that it can be quite a challenging field to get into. You need to know how to get your piece properly valued and marketed – which is often one of the major difficulties in selling an antique piece of furniture.
In this article shared by 62days, you will get first-hand information about all you'll need to know, so you can sell your furniture more easily – and achieve the best price possible.
Your home is not only a comfortable place to live in. It is also a place where you can show off your character, taste and style.
Whether you choose to decorate it entirely in the style of a bygone era or prefer to mix vintage items with elements of modern design, you can never go wrong with timeless antiques.
They are also often likely to be a great investment, as these items tend to become more valuable and look much better with age, as time goes by. There's no wonder that buying antique furniture for sale is a worthwhile pastime. All you have to do now is find the best shop near you, or a great seller online, to find rare pieces you will love!
Just remember to choose reputable stores that sell high-quality and authentic antiques so you can get the most out of the process.